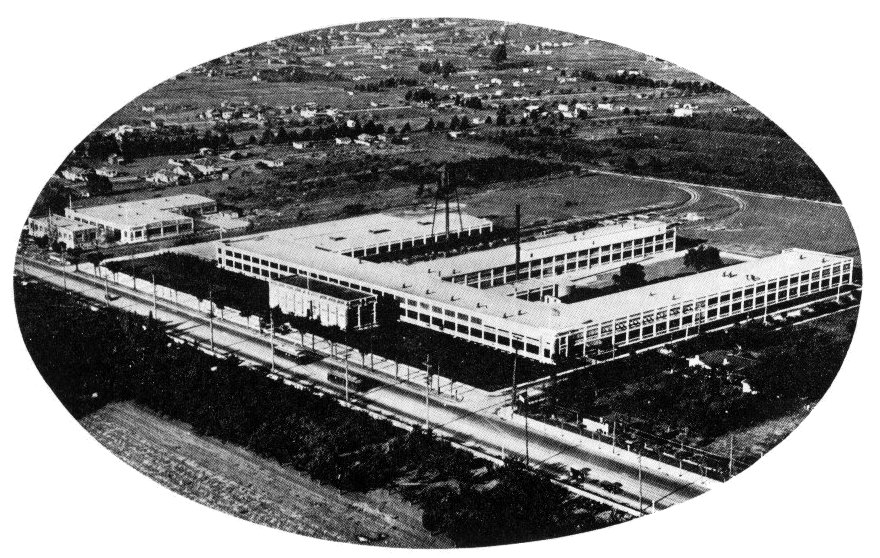 This is the first car to roll off the Oakland assembly line. Exact date of the occasion is unknown, but it's believed to have taken place in the Fall of 1922. Somewhere in this photograph is Mayor Davis.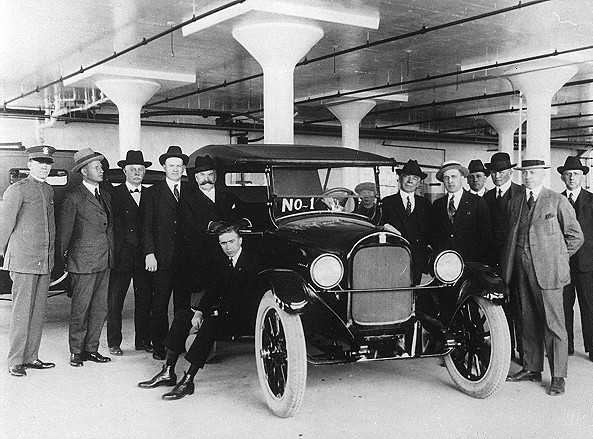 In Oakland, where Western automotive progress started in 1915 through the selection by W.C. Durant and Norman DeVaux of a factory site for the Chevrolet Motor Company, are located in this group of more prominent builders: Chevrolet Motor Company, Fisher Body Corporation, Durant Motor Company of California, and the future home of Chrysler Motors. Adjacent to Oakland are the sites of the Ford Motor Company, in Richmond, and the Dodge Brothers truck assembly plant, a division of Chrysler Motors, in Stockton. San Francisco and Portland are the homes of production warehouses of the Ford Motor Company. The mammoth DeVaux controlled Durant factory in Oakland is Typical of the operations of the Western car-building plant. Parts, motors, electrical systems, etc., are received by rail and water shipments from Lansing, Michigan. With scientifically geared production lines for body building, body finishing and upholstering, and chassis construction-material is built up step by step, into complete motor cars that are then driven off the line under their own power.
Testing grounds are adjacent to the factory, and from this point Durant automobiles are loaded into freight cars, crated for ocean shipment, loaded on carrier-trucks for highway delivery, or taken by dealers in "drive-aways". At this Western Durant plant also are administrative officers who control the manufacture and sales promotion for the West, and also for export trade. Approximately, five hundred Durant dealers and distributors look to this Western plant for cars, authorized parts and advertising support.
From a 1931 article printed in the Oakland Tribune
Today the Oakland factory is a very busy place, as it now serves has a shopping center known as Durant Square. These pictures show the exterior has been largely restored to it's appearance in 1922.
The Durant logo has returned to it's rightful place atop the doorway of the administration building. The top floor is home to the management that oversees the daily activities of the property just as it did when Billy Durant and Norman DeVaux walked these grounds.
A 1928 Sedan is only display surrounded on three walls with pictures of factory and the very first car to roll off the assembly line. Surround the factory building are new homes and condos that retain the memory of times past in their street names.
Rick Botti
(Pictures taken on May 28th 2006)